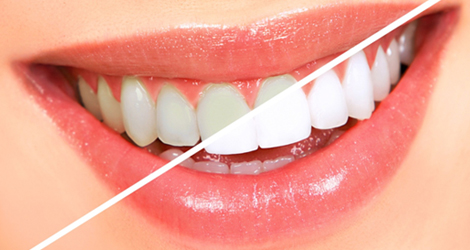 Aging, injuries, diet and several other factors result in dull and yellowish teeth. If your teeth have lost their pearly white impression, then we are here to restore your teeth appearance. At Afflux Dentistry, we provide you with teeth whitening that is a dental procedure of removing the stains and other discoloration.
Why you need Teeth Whitening?
Teeth whitening can enhance self-confidence that affects your personality in positive way. When it comes to teeth whitening, there are two options, i.e. in-office and home remedies. But, if you are looking for instant teeth whitening solution, then our Teeth Whitening Clinic in Mississauga, Ontario, will be an ideal option
Two Types Of Teeth Whitening
At Afflux Dentistry, our qualified dentists provide a spectrum of family and general dentistry treatments by following the safe procedures and approach that plays a great role in ensuring good oral health. We are equipped with the right equipment to address all your oral concerns. Our treatments include but are not limited to:
Vital Whitening: This one is the common procedure that refers to the color correction of your teeth with stained enamel. It includes the gel whitening solution to whiten the enamel of your teeth. The whitening gel may have hydrogen peroxide.
Non-Vital Teeth Whitening: This process refers to the tooth whitening procedure for the tooth that has had a root canal. After a root canal treatment, the pulp inside of the tooth begins to darken. To whiten that tooth, the dentist will apply the whitening agent directly inside of the tooth.
Our Professional Teeth Whitening Services
With us, you will get professional and advanced teeth whitening services in Mississauga. The procedure is very simple that begins by evaluating the condition of your teeth to determine whether you need vital or non-vital teeth whitening services. The entire teeth whitening process will take your couple of minutes, and we guarantee you will be getting a brighter or confident smile.
Looking For Teeth Whitening Treatment? Schedule Your Appointment Today!