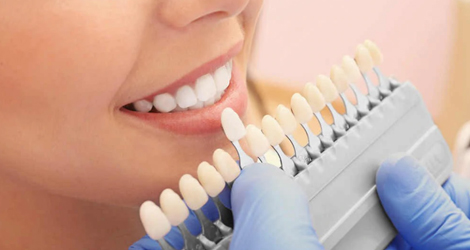 Do you want to restore your smile? Do you have missing teeth? Is there any gap between your teeth? At afflux dentistry, our team of dentists is here to restore the aesthetics of your smile with restorative dentistry. We are more than happy to improve your oral health and longevity of smile.
Using smile makeovers, we fix the gap that generally arises due to missing teeth. Our restorative dentistry services are crafted to give you a beautiful and healthy smile that not only looks appealing but also boosts your self-confidence.
Restorative Dentistry Procedures We Offer
Dental bridges are an ideal choice for bridging the gap between a weak natural tooth and comparatively strong artificial teeth. We recommend bridges in case one or more teeth are missing from your jaw.
If you want to get one or more tooth replaced, dentures are the right choice to opt for. With a multitude of dentures available, get any number of missing teeth restored without any risk for sores or infections. More and more people are favoring dentures as they have become more comfortable and affordable than before.
A permanent solution to missing teeth is dental implants that are set in the jaw permanently by affixing with a replacement tooth. They are comparatively more comfortable to wear than dentures.
Full-Mouth Reconstruction
When it comes to dealing with severe dental problems that require a full-mouth reconstruction, our dentists at Afflux Dentistry are here to assist you. We are equipped with the modern equipment to provide full-mouth reconstruction to redefine the appearance of your teeth and smile.
If you have concerns about how to restore your teeth, talk to our dentists to learn how we can help you to improve your smile and life.
Call To Book An Appointment With Us Today!