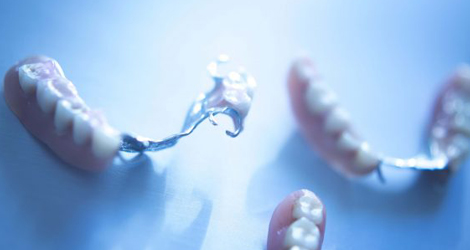 If you want to restore your smile despite having missing teeth, getting a denture is a right option you should opt for. Modern day dentures look more natural and function better than ever before. Afflux Dentistry is your local dental clinic in Mississauga, Ontario that is proudly assisting patients in restoring their smile and oral health with full and partial dentures.
When Do You Need Dentures?
The most common situations when an individual may need dentures are:
Dental Injuries
Smile Restoration
What Treatment Options Do You Have?
At afflux dentistry, we know that no two patients have exactly the same needs. This is why we let you know the possible options you have. After an in-depth assessment and consultation, we help decide the right one for you. Denture options we provide include:
Full or Complete Dentures
These dentures are removable and used to replace missing teeth. Made from either porcelain or acrylic material and held together by an acrylic base, they are needed when you lose all of your teeth. They help fill out the gap, thereby leaving you feel more confident to smile.
Partial dentures, as the name suggest are either upper or lower dentures that are meant to fill the gap created by missing teeth. They enhance your smile and help chew the food. Since partials are removable, you can unclip and remove them anytime. If you are considering wearing partial dentures, there are a couple of options you may want to look into:
Metal framework partial dentures
Acrylic removable partial dentures
Schedule An Appointment With Our Dentists!
Our dentists in Ontario are committed to helping each of our patients achieve a beautiful and healthy smile that makes them feel confident than never before. In addition to full and partial dentures, we offer full mouth reconstruction services. Schedule a consultation today to learn more about what dentures can do for you.
Contact Us To Book A Visit At Our Dental Clinic!