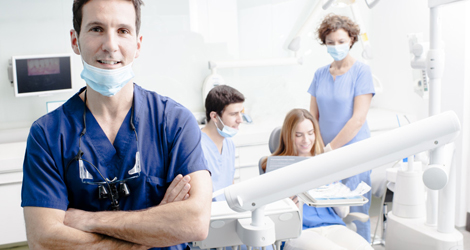 Our team of highly qualified dentists at Afflux Dentistry continuously remain updated with advanced dental technology so that we can provide our clients with better, comfortable and precise dental care possible. We are equipped with tools that help us to find, diagnose and treat the dental problems in the least time.
Thus, we can provide our patients with comprehensive dental services to get their gorgeous smile back. The dental technology has brought us several types of equipment to ease our dental work, and some are as given below:
Our Treatments
Intraoral Camera, using this device, dentists can take a close-up, high definition image of your teeth to evaluate your dental health and find out the problematic area.
Digital X-Rays is another diagnostic tool that enables a dentist to point out the earliest signs of problems below your teeth and implements right dental treatment.
Trios Digital Impression System takes a few non-contact scans of your mouth and generates a fully digital 3D image of your teeth as quickly as possible.
Soft Tissue Laser Cleaning is the highly concentrated beam of light that removes the harmful bacteria without damaging the gums tissue.
Nitrous Oxide Dental Sedation helps to feel the patients relaxed and comfortable during the dental procedure as it reduces the feeling of pain and anxiety.
We strive to provide satisfied dental service to our clients, and this is why we emphasize on involving the latest tools and techniques in our dentistry. If you are ready to find what else is available in our dental clinic in Mississauga, Ontario, contact us at Afflux Dentistry for more information.
Call Us Today To Schedule Your Appointment With Our Dentists!